About Us
Miami Website Designer and Digital Marketing Agency
Miami Websites is a web design agency dedicated to helping clients use the web and digital space to achieve growth. We design and build websites that drive leads, engagement, and sales opportunities.
A great website has beauty and brains. Naturally, it should look good. But it also needs to be built with a clear view of its most important goals and conversion points, and how the website will support users on their journey toward those goals.
Contact Us
Here is a list of things we can do for you
WEB DESIGN
Designing websites have been our bread and butter since 2018, and we've been pushing web design boundaries since. Over the years we've developed a process that helps us efficiently design websites that capture your audience's attention and guide them down the conversion funnel.
SOCIAL MEDIA
A targeted social media campaign allows you to reach your audience and influencers through channels that are personal to them, with those who share similar interests. Our analysts track and quantify the results of each campaign, allowing us to learn from current efforts and apply what we've learned to future iterations.
E-COMMERCE
From automated lead-gen campaigns to transactional email communications, Gravitate's email marketing campaigns support your business goals through targeted, relevant messaging that drives the audience through the sales cycle. Our team can create, deploy, manage, measure, and analyze your ongoing email marketing campaigns.
WEB DEVELOPMENT
We meticulously develop adaptable, responsive websites that are simple to update and customized for each client's specific needs. Additionally, we've helped our clients develop custom plugins to streamline content updates and easily track problems, users, actions, and more.
24/7 SUPPORT
We continue to work with our clients post-launch on digital marketing efforts, web design changes, development improvements, or simply keeping their website up-to-date with the latest browser and security updates, plugins, and WordPress updates.
SEO CONSULTING
Effective SEO, or search engine optimization, goes beyond optimizing your website for search engines—it's a gradual, ongoing process that uses strategic content creation to improve user experience and online visibility. SEO services are proven to boost organic traffic and convert website visitors into loyal customers.
Professional tools for graphic design, and development


Mission
WEBSITES THAT DELIVER LEADS AND CUSTOMERS
In Miami Websites our goal is to build a buyer's journey that builds awareness and converts qualified opportunities. We employ analytics, personas, testing, and iteration to optimize the design for engagement.
We are obsessively focused on helping organizations achieve core, business goals using the digital space. We design and build websites to impact sales, advocacy, and lead generation
Contact Us
To get more leads and sales for you business
01
Product
UX Research, UX Design,
UI Design, App Development,
Web Development
02
Branding
Brand Development, Brand Workshop, Brand Identity, Logo Design, Brand Guidelines
03
Marketing
Content Marketing, SEO, CRO, Graphic Design
04
Strategy
From brand development to marketing and everything in between.
Some of clients that we worked with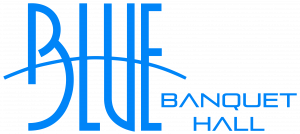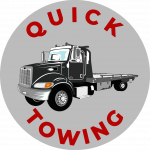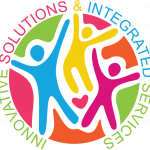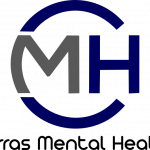 We'd love to hear from you
Get in Touch !
To learn more about what we can do for your business contact us! Our dedicated staff members are readily available to answer any questions you may have or can further elaborate on any one of our services!

Reach us through
Send us a Message

Find us on social media
We're always happy to help